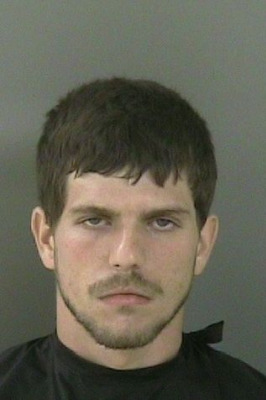 SEBASTIAN – A Sebastian man was arrested, accused of burglarizing several vehicles and taking hats, sunglasses, loose change, a cell phone, a CD player and a couple GPS units.
The Sebastian Police Department arrested Matthew Neal Neff, 23, of Kildare Drive, in the early morning hours of Monday. He faces two felony counts of burglary and two misdemeanor charges of theft.
An officer on the scene of a vehicle burglary in progress on Manly Avenue made contact with the suspect and searched him.
He was found in possession of the various items and told deputies that he did enter several vehicles and remove the objects, according to the arrest report. He could not recall exactly how many vehicles he broke into or what was taken from each one.
Neff is being held at the county jail in lieu of $25,000 bail.