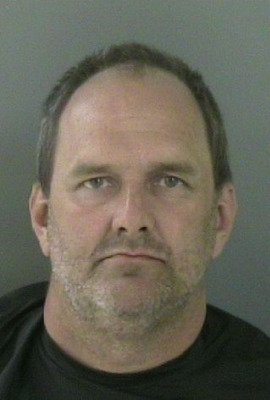 GIFFORD – A pair of foster parents are in jail after authorities say they abused at least one of the three foster children in their care of the course of several months.
Patricia and Joseph Hogan, of the 4700 block of 29th Street, Gifford, are facing one charge of felony child abuse and are being held in lieu of $250,000 bail.
According to the Indian River County Sheriff's Office, the Hogans choked, spanked, bit, pinched and clawed the girl as punishment.
In one instance, "Mr. Joe" – as the girl called him – spanked her with a flat stick after she soiled herself, the arrest report states.
The child told investigators that "Ms. Pat" would choke her, grab her by her neck and pinch her, according to the report.
During one incident, the child sustained injury to her private parts. There were no allegations of sexual abuse.
The girl, her 3-year-old brother and 2-year-old sister, have since been taken into protective custody.
When the Department of Children and Families first began investigating the abuse, the child told them she got a black eye from her sister, who had hit her with a toy truck.
Investigators found injuries to the boy, as well, who told them a child at school hurt him.
None of the children's injuries were consistent with those that other children would have inflicted, the arrest report states.
Patricia Hogan first denied injuring the children, saying that two (they were not identified) are "well behaved" and "seldom act up," according to the report. She told investigators that she bathes the children two or three times a week and never noticed any marks or bruises on their bodies.
Hogan later told investigators that she caused most of the injuries to the boy. She explaining that she had accidentally scratched him while drying him off from a bath; that he must have bruised when she grabbed his shirt while he was acting up at the grocery; and that she had grabbed him by the upper arms a few times, which may have caused bruising.
Hogan explained the girl's injuries, as well, saying that the scratches on the child's neck came from playing. The bruises and marks to the child's upper arms came from Hogan grabbing the girl's arms three or four times over the last month for bad behavior, she told investigators.
Hogan said she spanked the girl four times for pushing the younger children off a bed and that the bruises along the girl's spine could have happened "when she might have fallen off her bed and fell into a dresser while playing 'Superman.'"
Joseph Hogan first denied spanking the girl, according to the arrest report, but later said he had spanked her with a paint stick, which broke and he threw away, the report states.