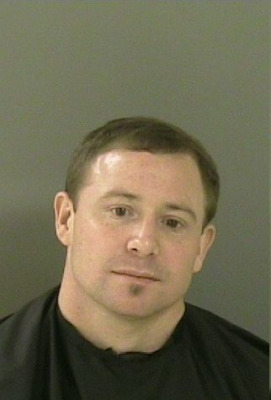 INDIAN RIVER COUNTY — A Vero Beach man received a 25-year prison sentence after pleading no contest to second degree murder and numerous other charges in connection with a murder case stemming from 2005.
Travis Goble, 29, is expected to serve the next 20 1/2 years in prison because he has served about 4 1/2 years in jail waiting for the case to be resolved. His family declined to comment as they left the courtroom Friday morning. Circuit Court Judge Robert Hawley accepted the plea deal reached between the State Attorney's Office and Goble's defense attorney, Nicole Menz, imposing a maximum sentence of 25 years.
Menz said after the ruling that Goble still maintains his innocence in the case, though he chose not to fight the charges.
According to authorities, Goble and another man, Timothy Boutwell, broke into a home in south county on Aug. 5, 2005, in an attempt to rob the place.
During the robbery, Boutwell shot and killed Livingston Williams Jr., 24, according to the State Attorney's Office. Boutwell has been sentenced to life in prison.
Along with the 25-year sentence for second degree murder, Goble is to serve 15 years each for two counts of attempted robbery with a deadly weapon and aggravated assault with a firearm. He was also sentenced to five years for burglary of a dwelling with assault and at least three years for possession of a firearm by a convicted felon.
All the sentences are to be served at the same time.