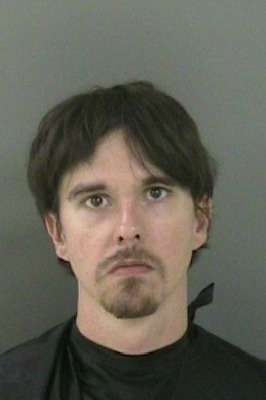 VERO BEACH — A cook at a beachside restaurant is in jail on $13,000 bond, accused of forging three business checks in the amount of $440 made out to himself.
The Vero Beach Police Department arrested 29-year-old Patrick Joseph Kilduff, of Broadway Avenue, on Wednesday, after his boss notified them of the stolen and forged checks. According to the police department, Kilduff took three checks from the restaurant's check book, forged a fellow employee's name and cashed them at a convenience store.
When the store's owner grew suspicious of the checks, he contacted the restaurant, authorities said. The restaurant's owner spoke with the employee whose name was on the checks, who said she never authorized the three checks. That's when the restaurant's owner notified the police department.
Police then arrested the cook, who admitted to taking and forging the checks, according to the arrest report. During his arrest, police searched Kilduff's person, finding five oxycodone pills hidden in a cigarette pack.
Along with felony charges of uttering a forged instrument and grand theft, Kilduff faces a felony charge of controlled substance possession and a misdemeanor charge of drug paraphernalia possession.