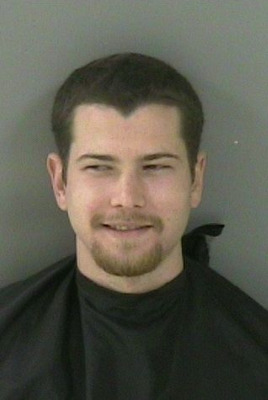 INDIAN RIVER SHORES — A Palm Bay man was arrested after he turned himself into authorities for stealing an Indian River Shores resident's bottle of prescription oxycodone, police said.
The Indian River Shores Police Department arrested Joshua Ryan Lucas, 23, on March 22, two days after they say he grabbed the prescription medication from an open cabinet at a customer's home while performing work for a furniture business.
Lucas turned in the remaining pills and bottle to authorities and told investigators that he has an "extensive history with prescription drug abuse," the arrest report states. "Defendant stated that he has a problem and needs help."
According to what Lucas told police, he used, sold and/or gave away approximately 70 of the 180 pills in the bottle.
The victim reported the theft of the prescription pills, telling police that only two people had been inside the home – the two workers from the furniture store. The owner of the store also called police to tell investigators that one of the employees admitted to taking the pills and wanted to turn himself in, according to the arrest report.
Lucas faces one charge of trafficking in illegal drugs/oxycodone and is being held at the county jail on $15,000 bond.