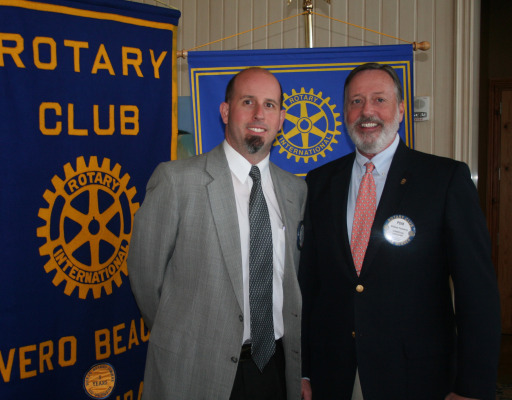 VERO BEACH — The Salvation Army of Indian River County a ministry and faith-based social services organization received a donation of $2,696 from The Rotary Club of Vero Beach designated for Haiti relief use to help with The Salvation Army's relief efforts in the devastated region following a catastrophic earthquake.
The Salvation Army has had a presence in Haiti since 1950 and its personnel who were affected by the earthquake are now working hard to assist others in need.
The Salvation Army operates schools, clinics, hospital, feeding programs, children's homes and church-related activities through some 60 Corps community centers across the country of Haiti.
The Rotary Club of Vero Beach was established in 1926 and is sometimes referred to as "The Mother Club" in Indian River County as being the oldest service club in the region. There are now five other Rotary Clubs in the county. The club has been involved in diverse community and international projects that have benefited our community and the world. All this is done through the wonderful contributions and volunteer hours of the dedicated members over the past 84 years.
The mission of Rotary International, a worldwide association of Rotary clubs, is to provide service to others, to promote high ethical standards, and to advance world understanding, goodwill, and peace through its fellowship of business, professional, and community leaders.
To find out how you can help please call the Vero Beach Corps at (772) 978-0265.