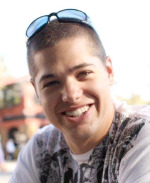 CHASSAHOWITZKA, Fla. — The untimely death of 21-year-old University of Central Florida student Joseph Michael Kelly of Vero Beach sent shockwaves through his Facebook friends over the weekend as they and his family came to grips with his passing.
"You were such a goofy guy," Facebook friend Brieanne Gibbon posted on his page. "Your smile was definitely contagious." Kelly and six friends went camping over the weekend at the Chassahowitzka River Campground, according to the Citrus County Sheriff's Office. He and two others went free diving in the tube-like caves the area is known for Saturday night, when he suffered an unknown difficulty and died, according to the Sheriff's Office.
A dive team recovered Kelly's body in 8 feet of water, said Gail Tierney, a Sheriff's Office spokeswoman. Preliminary autopsy results indicate Kelly drowned, according to Michael Hensley, Director of Operations of District 5 Medical Examiner in Leesburg, Fla.
There was nothing to indicate that Kelly had sustained an injury prior to drowning, Hensley said. The coroner is waiting on the results of toxicology tests to see if the results shed any more light on how Kelly died. Those results could take several weeks, according to Hensley.
Less than an hour before the dive team found Kelly, one of his fellow divers began tweeting from the scene in disbelief, first with repeated "no's" and then with, "This can't happen. It can't."
Similar messages popped up on a new Facebook group page, which his sister, Shannon, had created, called "RIP Joe Kelly."
"Dear Lord keep your angels wings around Joe and his family!" wrote a woman identified as Geri. "Joe u were like a son to Gordon and I growing up……..U were always smiling and always welcome in our home….U WERE ONE OF THE FAMILY AND WE WILL ALL MISS YOU DEEPLY!! May U REST IN PEACE MY SON…….IN GOD WE TRUST on this sad sad day…..May God be with… u and ur family."
Gail Tierney, a spokeswoman for the Sheriff's Office, said they received a call at 9:30 p.m. regarding a diver in trouble. Kelly's friends resurfaced, but Kelly had not. They dove multiple times trying to find him, but couldn't, she said.
That's when they started shouting for help and fellow campers called authorities.
The Sheriff's Office dive team found Kelly's body at about 11:45 p.m., within 15 minutes of searching, and noted he was in about 8 feet of water, Tierney said. Free divers did not use any sort of breathing apparatus when diving.
Tierney explained that the dive team had been activated at 10 p.m. but took time to decide whether or not it should dive the caves in the dark. At about 11:30 p.m., they began the search.
In the meantime, a Sheriff's helicopter was launched to search the shoreline in the event that Kelly had surfaced without his friends seeing him.
Tierney said that officials on the scene understood that this had not been Kelly's first time diving in the area.
Kelly was a junior, enrolled at the University of Central Florida, where he was studying business. He graduated from Sebastian River High School in 2007 and was a member of the Sebastian River High School Rowing Club.
Survivors include his father and mother Michael and Mary Jayne Kelly, of Vero Beach; sister Shannon Rose Kelly, of Vero Beach; companion, Candace Fersch, of Vero Beach, and Zach Ramsey, of Sebastian. Mary Jayne Kelly is the Executive Director of the Cultural Council.
Funeral services for Kelly have been arranged through Cox-Gifford Funeral Home. Visitation will be held from 5 to 8 p.m. Wednesday, March 10, at the funeral home, 1950 20th St., Vero Beach. The service will be held Thursday at 3 p.m. at Community Church, 1901 23rd St., Vero Beach.
Memorial contributions may be made to Sebastian River Rowing Club, Sebastian River High School, 9001 Shark Boulevard, Sebastian, FL 32958
Arrangements are under the direction of Cox-Gifford-Seawinds Funeral Home and Crematory, Vero Beach, Florida. Condolences may be sent through www.seawindsfh.com/obit.php
.