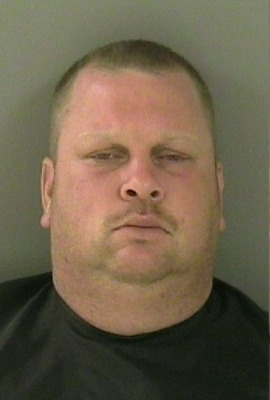 INDIAN RIVER COUNTY – A south county man turned himself into authorities after his wife confronted him about sexually abusing a child, the Indian River County Sheriff's Office said.
Authorities arrested Dennis Ray Mitchell, 32, of 1st Street SW, Vero Beach, on Feb. 28. He is being held at the county jail without bond on four counts of felony sexual battery of a victim age 12.
According to the arrest affidavit, the child, who was 12 at the time the sexual abuse began and is now 14, came forward to authorities to report the abuse. She was then taken to a doctor for an exam.
Over the course of a year and a half, the girl was molested and assaulted "dozens" of times, she told investigators. She said that Mitchell told her he would kill her family if she ever told anyone, the arrest report states.
Mitchell's wife confronted him about the abuse after the girl returned from the doctor's exam, according to the report. Mitchell admitted having sex with the child, the wife told investigators.
The wife left, taking all the children in the house with her.
Mitchell then called 911 and told the dispatcher, "I need to turn myself in," according to the report. When the dispatcher asked why, Mitchell replied, "Child molesting I guess."
During the conversation with the dispatcher, Mitchell said, "I'm sick to myself about it, I really am."
Authorities arrested Mitchell and read him his Miranda rights, after which Mitchell requested an attorney, ending the interview. Before leaving the interview room, however, authorities said Mitchell told them that "he was sorry for what had happened and he wanted to apologize to his family."