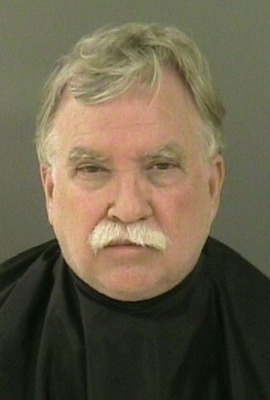 VERO BEACH — Local architect 60-year-old Charles Block will appear in court next month to face charges of drug trafficking after the Vero Beach Police Department found him with more and stronger oxycodone than he had been prescribed.
A Vero Beach officer pulled Block's black Cadillac truck over on US 1 last week for a non-working tag light, according to the arrest affidavit.
"I observed Block to be nervous and shaking while trying to multitask looking for his vehicle information," Officer Michael Gasbarrini wrote in his report.
During the traffic stop, the officer gained Block's permission for a pat down and vehicle search, which yielded multiple pill bottles and containers with alprazolam (also known as Xanax), oxycodone, suboxone, and obtoplus.
Block, of the 5600 block of Las Brisas Drive in the River Club subdivision, told the officer he had a prescription for 1mg alprazolam and that the obtoplus is used to treat diabetes.
According to the arrest report, there was not a single 1mg alprazolam pill among the more than 6.7 grams of drugs found on Block's person and vehicle.
One pill bottle found in the vehicle had the name of another person on the label, the report states, and was not that of a passenger found in Block's vehicle.
In all, the police department recovered the following pills:
30mg oxycodone – 72,
2mg alprazolam – 39,
19.5 alprazolam pills of unknown strength,
8mg suboxone – 9
Obtoplus – 1 unknown strength
Block was released from the county jail on $10,000 bond and is due in court on March 24. Due to the amount of oxycodone found, Block faces a drug trafficking charge. The state limits possession to 4 grams. Block was found with 6.7 grams, the report states.
He also faces two felony counts of controlled substance possession for the alprazolam and suboxone.