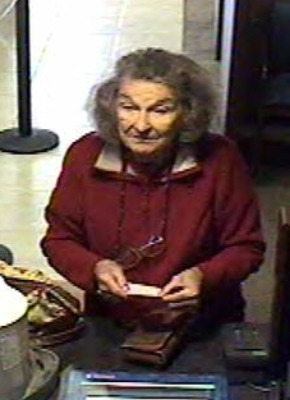 Update: Friday, 11:30 a.m.
INDIAN RIVER COUNTY — The Indian River County Sheriff's Office has issued a Silver Alert for a missing elderly woman who is a seasonal resident of Vista Royale and is seeking the public's assistance in finding her.
The woman is 92-year-old Vivian Ruth Vander Zyl, who is a white female standing about 5 feet 9 inches and weighing 130 pounds. She has grey hair and brown eyes. Ms. Zyl has memory problems, according to the Sheriff's Office. She was last seen at the Indian River Memorial Hospital on Feb. 9 at 3:15 p.m. She drives on occasion and has been known to travel to Wal-Mart.
She could be driving a 2008 Hyundai Santa Fe, white in color, Tag# #081WIK, Fla.
Anyone who believes they may have seen Ms. Zyl is asked to contact the Sheriff's Office by calling (772) 978-6240, reference Case# 2010-17590.