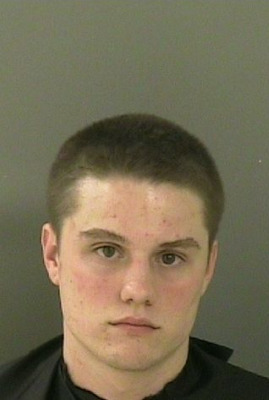 FELLSMERE — A Fellsmere man faces a felony charge of lewd or lascivious battery after authorities say he had sex with a 14-year-old girl in a vehicle in Sebastian.
The Indian River County Sheriff's Office arrested Nathan Zachary Huff, 21, of 97th Street, who has since been released on $25,000 bond.
Huff and the girl met in late 2009 through a mutual friend, according to the Sheriff's Office, and on Jan. 16, he went to the girl's friend's house to see the victim. When he arrived, the girl got into the vehicle, where they had sex, authorities said.
Nearly a week later, on Jan. 21, the girl snuck out of her home and met with Huff at a location in the City of Sebastian, where they had sex in his vehicle, according to the warrant affidavit.
Between then and Jan. 28, authorities were notified about the relationship and began an investigation by talking to Huff.
Huff told investigators that on two occasions he and the girl did have sex, the affidavit states. He was later arrested on a warrant for the lewd or lascivious battery charge.