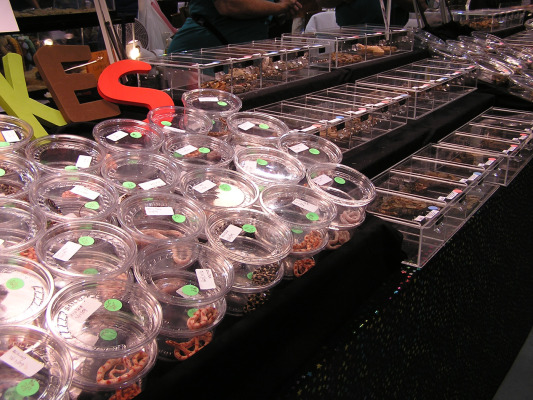 The Florida Fish and Wildlife Commission (FWC) recently announced upcoming "Pet Amnesty Day" events across the state where people who've acquired exotic animals such as pythons, iguanas and lizards can surrender their unwanted animals to the zoo, no questions asked.
Some people have wondered if The Humane Society of Vero Beach and Indian River County is also having a Pet Amnesty Day. My response is that every day at our Humane Society is Pet Amnesty Day. Each year we take in six to seven thousand animals, never turning an animal away – even those who aren't dogs and cats.
While a vital part of our mission is to provide a haven for animals in need, an equally important part of our mission is to educate the public about the issue of preventing animal tragedies.
What exactly is tragic about owning an exotic? These animals are derived from the exotic pet industry, an industry that's currently thriving yet has little regard for what happens to an animal once the purchase is complete.
And what's the outcome for these animals? Once the novelty of owning an exotic has worn off, many are relegated to a tank in a back bedroom or garage where they often die after a few months.
And as we have seen from recent headlines many others are abandoned in the Everglades, around local waterways or on undeveloped land where they cause unintentional harm to native species. It's pitiful to think that animals who would normally thrive in their own natural habitats are treated this way.
The solution goes back to prevention. Rather than creating regular Pet Amnesty Days as a response to this overwhelming problem. The Humane Society of Vero Beach and Indian River County asks that members of our community work to avert these tragedies from occurring in the first place by discouraging friends and neighbors from acquiring exotic animals.