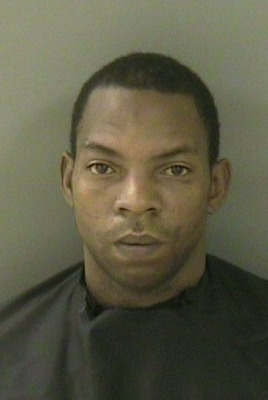 GIFFORD — A Gifford man is in jail on $250,000 bond after authorities say he molested an 11-year-old girl on at least two occasions. The girl's mother told investigators that the man was only examining the girl to find out if she were pregnant or "tampered with," according to the Sheriff's Office.
Authorities arrested Rahmin Cordell Warner, 31, on Tuesday, Jan. 12, at the end of a months-long investigation initiated at the girl's school. He faces two felony charges of lewd and lascivious molestation of a child under 12 and sexual battery of a child under 12, according to his arrest report.
The child told investigators that on the first occasion, Warner took the girl into his bedroom, exposed himself and then had the girl undress. She said Warner then touched her inappropriately and told her, "Your mom shouldn't know about this."
The girl's version of events differs from that of her mother's account. The mother told investigators that she asked Warner "to check her (the girl) out" because the child had been vomiting at school in the morning and she suspected the girl to be pregnant.
She told Warner to look for "white stuff," which investigators later learned meant "semen."
At no time did the mother give the girl a pregnancy test, take her to a doctor or a medical clinic or the hospital, according to the Sheriff's Office. The mother explained that she didn't have the money to take any of those actions, nor did she have the time to examine her daughter herself.
There were no comments from Warner provided in the case report.