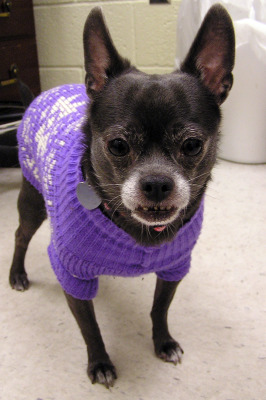 VERO BEACH — The Humane Society of Vero Beach and Indian River County is reminding the community to keep animals indoors as cold weather hits the Treasure Coast this weekend.
Temperatures are expected to dip into the upper 30s overnight Friday into Saturday. During the day, temps are forecasted to be in the lower to mid 60s.
The Humane Society is offering the following tips for protecting pets when the thermometer drops:
Don't leave dogs and cats outdoors. Remember, if it's too cold for you, it's too cold for your pets. Even dogs with heavy fur coats like Chow-chows and Malamutes should be kept indoors. In the home, keep animals off cold tile surfaces and give them blankets or pet beds to sleep on instead.
Small dogs and dogs with short coats can chill easily. Provide them with a turtleneck sweater when going outdoors and keep walks brief.
Puppies, senior dogs, dogs who are ill and certain breeds (like bulldogs and pugs) are extremely sensitive to cold weather. These pets should only go outdoors to relieve themselves or should be allowed to go to the bathroom on paper indoors.
Keep animals at a safe distance from heaters and fireplaces and never leave a pet alone in a room with a space heater. Make sure that all electrical cords, oil and gas products are out of a pet's reach.
Farm animals need protection, too. Provide all farm animals with shelter, extra food and warm bedding and check on them frequently.
Warm car engines tend to attract small wildlife and cats. Bang on the hood of your car a few times before starting the engine to scare away any animal that may have crawled underneath.
If you have questions about keeping animals safe in cold weather, please call The Humane Society at (772) 388-3331 ext. 10.