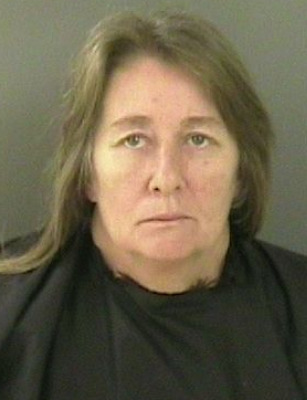 VERO BEACH – A Vero Beach woman bought crack cocaine instead of groceries when sent on an errand for an elderly woman she has been known to assist from time to time, police said.
The Vero Beach Police Department arrested Dee Ann Doty, 47, of 17th Place, on Dec. 9, after the woman who occasionally relies on Doty to run errands for her contacted authorities.
The 66-year-old woman told authorities that she gave Doty $300 cash on Dec. 3. Doty was to take $200 and pay the woman's electric bill. The remaining $100 was supposed to be used to buy groceries. The older woman told authorities that she has called on Doty before to clean her home and to run errands for her.
A couple days later, after Doty failed to show at the woman's house, the woman repeatedly called Doty until she finally answered, the woman told police. The woman told Doty to bring the $300 she had given her.
Doty told the woman she ran into friends and spent $100 on drugs. However, she said she did drop the $200 off at the Vero Beach Utilities drop box to pay the electric bill, the woman reported to police.
On Dec. 7, the woman contacted the utilities department to confirm that her electric bill had indeed been paid. She was told that there was still a nearly $200 balance on her account.
Two days later, the woman contacted authorities about Doty, who was then arrested.
Doty told police that she stole $100, not $300, and maintained that she did pay the electric bill, the arrest report states.
Doty faces a felony charge of grand theft and is being held at the county jail without bond.