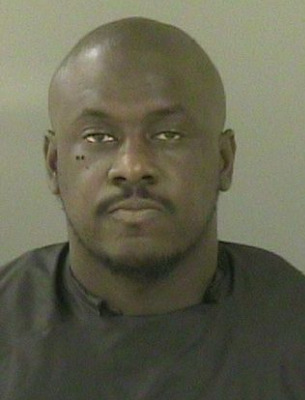 INDIAN RIVER COUNTY – A Vero Beach man is in the county jail on $250,000 bond after authorities say he sexually assaulted, kidnapped and threatened his ex-girlfriend in her home. The woman was able to calm her ex down a couple times before convincing him to let her go.
The Indian River County Sheriff's Office arrested 32-year-old Johnny Reeves, of 14th Avenue, Vero Beach, on Dec. 9. He faces felony charges of kidnapping, sexual battery and aggravated assault with a deadly weapon. According to the Sheriff's Office, Reeves entered the home he used to share with his ex-girlfriend, Wednesday afternoon and chased the woman into the living room. There, he pushed her to the ground and told her he could kill her if he wanted to.
During the attack, Reeves asked the woman where she had been the night before and threatened to stab her with a small screwdriver like those used for eyeglasses, the arrest affidavit states.
Reeves then chased the woman into her bedroom, where he sexually assaulted her, telling her that she had been with somebody.
During the assault, the woman tried to calm Reeves down, saying that they would work things out, she told authorities.
Reeves then told her that they were leaving and that if she screamed, he would kill her. They got into the car the woman was borrowing and drove to Reeves' home, where they entered so Reeves could grab a .308-caliber rifle, according to the report.
When the woman asked what he was going to do with the gun, Reeves said he was not going to shoot her, but instead shoot the man she had been with.
The woman was then able to talk Reeves down, the report states. Shortly after, the woman's sister called and she convinced Reeves to take the call or else her sister would get worried.
After the call, she told Reeves that she had to return the car. She said she would come back to his place later to talk to him. Reeves then let her leave.
Once she left, the woman notified authorities who then arrested Reeves. Reeves has denied the allegations, the report states.