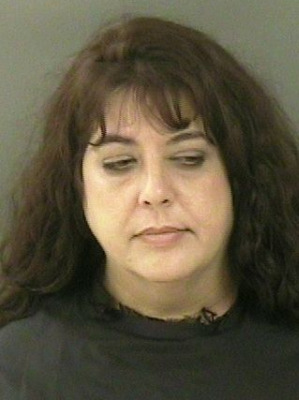 VERO BEACH — A woman will spend the next 180 days in the county jail after authorities say she bilked her Vero Beach employer out of more than $52,000 between January 2003 and November 2005.
Tammy Howard, 41, of Blairsville, Fla., was sentenced Thursday on a charge of US Federal Organized Fraud over $50,000, for which she was arrested in 2006. At the time, she was a Vero Beach resident, according to the warrant affidavit.
Howard is expected to be released from jail on April 12, 2010, according to the Indian River County Sheriff's Office Web site.
According to the warrant, Howard, who worked for a contracting company, fraudulently wrote and cashed 66 payroll checks totaling $43,389 between Jan. 1, 2003, and Nov. 18, 2005.
Howard also wrote four payroll checks to four other employees totaling more than $2,300, which she endorsed and cashed herself, the warrant states.
Howard's employment with the company ended on June 17, 2005, according to the warrant. However, Howard received nine more fraudulent paychecks totaling nearly $6,500.
An audit of the company's payroll information revealed the extent of the fraud, the warrant states.