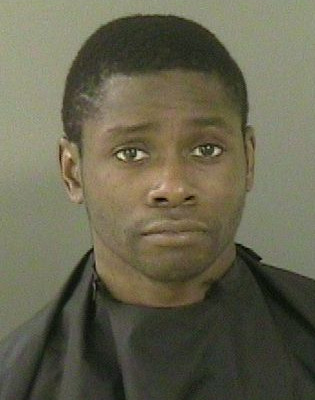 SEBASTIAN – A 45-year-old Sebastian man was fatally shot at the Pelican Isle Apartments Friday night, authorities said. Three men have been arrested, including the accused shooter and two accomplices.
The Sebastian Police Department, with help from the Indian River County Sheriff's Office, arrested Palm Bay residents Brian J. Smith, 29, Lucien Dort, 23, and Marciano Dort, 29. According to the Sebastian Police Department, officers responded to the apartment complex around 8:30 p.m. Nov. 27 due to a 911 call reporting gun fire.
Witnesses pointed officers to the area where the victim, John Torres, was located. Torres sustained a gunshot to his upper torso.
Officers and paramedics initiated life saving efforts to revive Torres, who was taken to the Indian River Medical Center where he died from his wounds.
Initial 911 callers gave the police department a description of the shooting suspect and reported two other suspects in an awaiting vehicle, which was backed into a nearby parking lot, the Sebastian Police Department said. The witnesses described the fleeing vehicle as it left the incident location.
Indian River County Sheriff's Sgt. Jim Hyde was in the nearby area at US 1 and Route 512 and heard the gun fire and responded toward the incident location, the police department said.
While en route, the sergeant observed a vehicle matching the description of the vehicle fleeing and stopped the vehicle. The occupants  matched the description of the fleeing suspects from the shooting location.
Detectives have been investigating the incident since the report came in and the investigation is still an active on going incident, authorities said.
Smith faces a felony murder charge, while the younger Dort, who was driving the car, is charged with accessory to felony murder. Marciano Dort faces a charge of trafficking oxycodone.
The men have not yet been arraigned and bond has not been set. They are being held at the county jail.
What motivated the shooting has not been released, but officers do not think the at this time the incident was drug related. The investigation is ongoing.