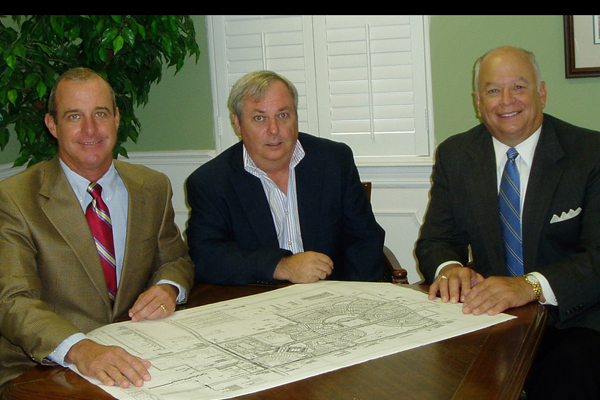 VERO BEACH —  Alex MacWilliam Real Estate recently announced that it has expanded operations to include a new Commercial Real Estate Division that will be led by Jay Hart. The move combines the expertise of over 60 years in real estate transactions with 30 years of commercial banking knowledge.
Hart, with three-decades experience in commercial lending, has established relationships with commercial investment customers and extensive first-hand knowledge managing "REO" (real estate owned) assets in the banking industry. His initial focus will include matching investors to troubled assets owned by local banks and working with banks and commercial real estate owners to find qualified buyers. His knowledge of local economic development initiatives and income producing properties will provide commercial property investors and sellers valuable expertise on real estate that is positioned to produce long-term returns.
"We carefully researched current trends in the local market and determined that we can best serve the community through this expansion," explained Alex "Buzz" MacWilliam III. "There are a growing number of banks in our community looking to sell REO properties and many small private owners of commercial properties, which were purchased during the Treasure Coast real estate boom in the mid-2000s, that are coming up on three- or five-year balloon mortgages. With the number of vacancies in retail and office rentals, we forecast that many of these owners will be seeking buyers as well."
Hart most recently held the position of President of Seacoast National Bank in Indian River County. During his tenure with Seacoast he was responsible for leading commercial loan growth in Indian River County. His principal duties also included client relationship development and management, commercial loan portfolio quality management, training, coaching, and providing career development opportunities to the Indian River County staff.
 Active in the community, Hart currently serves as a member of the Vero Beach Museum of Art Board of Directors, serving as Treasurer and as a member of the Museum's Executive Committee. He also serves as Building Capital Campaign Co-Chair for the Indian River County Chamber of Commerce where he served two terms as President of the Board from 2002 to 2004 and was recognized with honors as the Chamber's 1999 Member of the Year award and 2005 Director of the Year. Hart is also on the Indian River County Foundation Board for Hibiscus Children's Center and the Treasure Coast Advisory Board for Florida Atlantic University.
As a graduate of the Georgia Institute of Technology in Atlanta, Georgia, Hart began his professional career with Lockheed Aircraft Corporation in Marietta Georgia before pursuing a career in banking a few years later.
"As a commercial banker, I've worked with Alex MacWilliam Real Estate for many years. It's exciting to provide clients with our combined expertise under one roof," explained Jay Hart. "Indian River County is a great market for real estate investors and there are a number of assets currently on the market. I look forward to working together with lending institutions, investors and sellers to work through the current market situation and return to a normal cycle in our community's real estate market."
Alex MacWilliam Real Estate has been serving the real estate needs of Vero Beach, Florida for over 60 years. The firm has earned the reputation of being "The Trusted Name in Real Estate since 1949." With 54 real estate sales agents, Alex MacWilliam Real Estate provides a comprehensive solution to both sellers and buyers of residential and commercial properties.