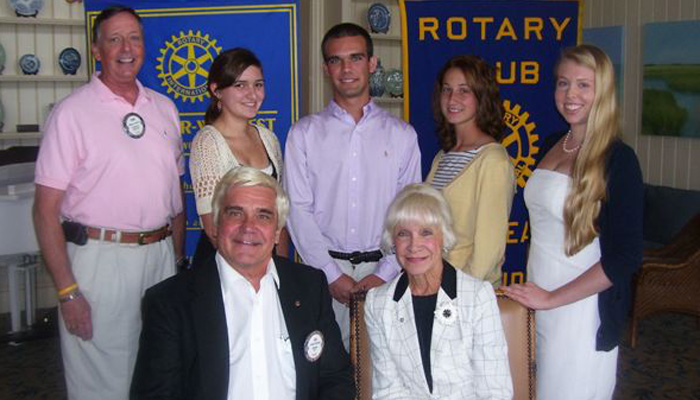 VERO BEACH — The Rotary Club of Vero Beach sponsored six local high school students to attend a week-long seminar at Carroll University in Wisconsin this past June. Participating students were Brianne Manning and Emily Jennings from the Indian River Charter High School, Eva Lauer and Sydney O'Haire from St. Edward's School, and Ashley Villar and Alex Pheneger from the Vero Beach High School. They all hold high scholastic averages and plan to pursue college level degrees.
The World Affairs Seminar is a unique educational program for high school students from more than 50 countries, providing a forum for future leaders to be introduced to perplexing global issues and problems. Emphasis is placed upon promoting a better understanding of the causes of international conflict with the thought that if the causes are understood, problems are more likely to be solved peacefully by our future world leaders. This year's issue was World Hunger.
Following the seminar, students gave a presentation about their experiences to the Rotary Club of Vero Beach. They were all very enthusiastic about the time spent with peers from around the globe and the opportunity to learn more about problems unique to specific countries.