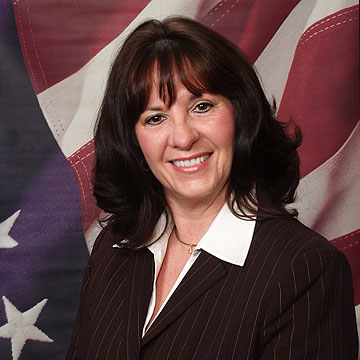 INDIAN RIVER COUNTY — Sebastian City Councilwoman Dale Simchick has filed as a candidate for Indian River County Commissioner, District 2. She is expected to challenge incumbent Commissioner Joe Flescher in the November 2010 election.
Simchick said in a press release that she believes she "can make a genuine difference in the lives of county residents."
"I'm fired up and ready to share my thoughts for a better Indian River County with you and the citizens of this wonderful place we call home," she later said in a follow-up statement. Simchick said she brought millions of dollars in grant funding to Sebastian. Furthermore, she also worked to beautify and preserve areas within, as well as outside, the city limits.
"I'm proud of Sebastian and our efforts there. Drive around and you'll see a city that's vibrant while maintaining its historical charm. It is my intention to energize county government while truly working for taxpayers. My track record clearly demonstrates my ability to do so."
Before filing, Simchick said that she consulted her family and many key businesspersons and residents. She has developed a campaign platform, a strong volunteer organization and a solid plan, Simchick said in the statement, adding that she has been considering the run since last spring.
Simchick is married to Ed, with whom they have one child. She is a former Corporal in the U.S. Marine Corp Reserve and has served numerous civic and governmental organizations.
She has launched a Web site for her campaign, www.DaleSimchick.com.