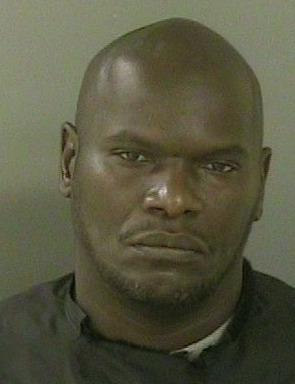 INDIAN RIVER COUNTY — Two Indian River County men were arrested, accused of sexually battering a 17-year-old who was intoxicated, according to authorities, at a home west of Interstate 95, south of Fellsmere. One of the suspects is a registered sex offender.
The Indian River County Sheriff's Office arrested Leonardo DeVinci "Naughty" Kyles, 44, of 8836 105th Court, Vero Beach (near Fellsmere) and Carlton Hudson, 28, of 8825 103rd Court, Vero Beach, (also near Fellsmere) on Aug. 25 on charges of sexual battery. Kyles is already in jail on charges for failing to register as a sex offender as is required.
Authorities investigated the case after the victim, a 17-year-old girl identified as only C.B., came forward saying that she knew she had been violated but that she had been intoxicated and could not remember who had touched her.
C.B. told investigators that she had been at Kyles' house "hanging out" with friends when she became intoxicated.
Detectives spoke with a witness who was with C.B. during the incident. The witness told them that C.B. was very intoxicated and that both Kyles and Hudson had encouraged her to take off her clothes.
During the incident, both men touched the teen inappropriately, according to the Sheriff's Office. And, someone had video taped at least a portion of it.
When investigators found the tape, there was 23 seconds of film showing C.B. sitting on a chair, partially nude, with one man – not Kyles nor Hudson – sitting beside her to the right and another man, who looks like Hudson, standing near her, according to the arrest warrant.
Both men are being at the Indian River County Jail without bond.