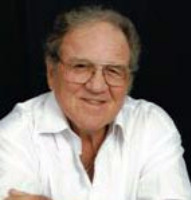 David William O'Brien, Sr., 65, of Vero Beach, died unexpectedly Friday, Aug. 7, 2009 at the Indian River Medical Center in Vero Beach. Mr. O'Brien was born June 13, 1944, in Lynchburg, Va., and moved to Vero Beach in 1968 from Gladstone, Va.
He worked at Johns Island Club as a carpenter and was a superintendent for several construction companies in Vero Beach. He served in the U.S. Navy aboard the USS Boxer during the Cuban Missel Crisis. Mr. O'Brien was a member of St. Helen Catholic Church, the VFW and the American Legion. Survivors include his wife of 45 years, Phyllis; daughter Denise (Matt) Woolley; son, David (Maridoll) O'Brien Jr.; and daughter, Cheryl (Dave) Owens; eight grandchildren; six great-grandchildren, all of Vero Beach; his extended family; and his beloved dogs, Frisky and Mocha.
"He is very much loved and dearly missed."
The family will receive friends 2 – 4 p.m. and 6 – 8 p.m., Monday, Aug. 10, at the Cox-Gifford-Seawinds Funeral Home in Vero Beach with a Prayer Service at 7 p.m. Mass will be celebrated at 10 a.m., Tuesday, Aug. 11, at St. Helen Catholic Church in Vero Beach. Interment will follow at Hillcrest Memorial Gardens in Fort Pierce with Military Honors by VFW Post 3918.
Memorial contributions may be made to the Transportation Fund c/o the Veterans Service Council 2525 St. Lucie Boulevard, Vero Beach, FL 32960.