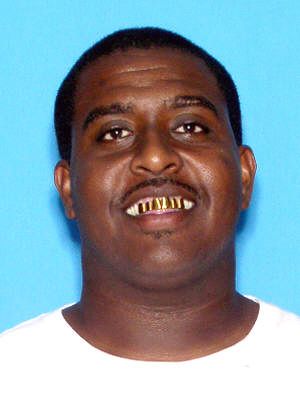 SEBASTIAN — A Vero Beach man who authorities say tossed two pounds of marijuana out his car window during a police chase turned himself in the following day, according to Sebastian Police Department spokesman Officer Steve Marcinik.
The Indian River County Sheriff's Office arrested Alphonso Wynn Jr., 29, of 3850 44th St., on July 7, a day after he led Sebastian K-9 Officer Eric Antosia on a high-speed chase along Schumann Drive, authorities said. Officer Antosia was patrolling the 1300 block of Schumann when he saw a speeding vehicle and stopped it. The officer noticed a strong smell of marijuana and asked Wynn to step out of the rental car, Officer Marcinik said.
Wynn ignored the officer's command, and instead, locked the car doors and drive away at a high rate of speed, according to the department.
During the pursuit, Officer Antosia saw Wynn at a distance stop the car and then drive again. Later, officers went back to the area where Wynn had stopped and discovered two pounds of marijuana in grocery bags on the side of the road.
Authorities later found Wynn's abandoned rental vehicle, which was towed and processed. Officers found $480 cash hidden in the dashboard area.
Wynn faces numerous charges including felony fleeing and eluding, felony possession of drug cultivation paraphernalia, felony sale/possession of marijuana with intent to deliver, and misdemeanor willful wanton reckless driving, according to his arrest report.
He was held at the county jail on $102,000 bond.